Meet Ivy Cohen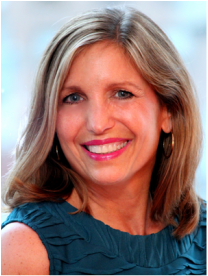 Ivy has spent 20+ years advising companies and executives on how to build their reputations. An accomplished executive and small business owner, and a results-oriented community leader, Ivy creates big ideas and gets outsized results for her clients.

She has worked with companies like Procter & Gamble, J.D. Power and Associates, DHL, KEEN, Kaplan Higher Education, NFL, MasterCard, Lawrence Berkeley National Laboratory, Digitas Health, Noodle.org, Mitsui O.S.K. Lines, OTI Global and Wells Fargo. Ivy is a sought-after speaker and moderator who has presented before the P&G Alumni Association, the National Football League, Super Bowl XLVIII Business Connect, and numerous business and civic audiences including at the White House. For 10 years Ivy served as CEO of the nation's most prominent youth empowerment and drug abuse prevention organization, "Just Say No" International.

Throughout her career, Ivy has advised and engaged management teams to devise strategies for anticipating and responding to situations that can disrupt their operations, put their brands at risk or damage organization and executive reputations. Her crisis communications and issues management work has involved multi-national corporations as well as organizations in the shipping and logistics, anti-terrorism, higher education and disaster relief sectors.

As a civic leader Ivy's involvements have included the University of California (Legislative Relations Committee), YouthBridge-New York, greater New York's premier youth diversity program, San Francisco Bay Area World Trade Center, Health 2.0 NYC, Renaissance Weekend, and UJA-Federation of New York. She received YouthBridge-NY's Community Service Award in 2012. Her work was recognized by PENCIL with its 2009 Innovative Partnership Award for her collaboration with P.S. 247 to create the groundbreaking College Partnership Program™ for an elementary school in a low-income Brooklyn neighborhood.
​
Ivy holds a BA from University of California, Berkeley and an MBA from Georgetown University.